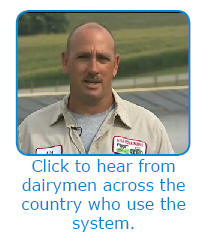 From Our Customers
Manure Treatment
"What did you do to my corn field? And can you do it again?"
"The flush water has improved greatly, the odor is down and the floors are not nearly as slippery."
"You can touch the alley water with your hand and it smells clean!"
"Pro-Act's microbes really proved themselves this spring."
"They're not going away, so the odor must."
"Nobody else had a good answer."
"...the tallest corn we've ever had!"
Pond/Lake Treatment
Aquaculture Treatment
"The benefits and savings I've experienced with this water treatment goes far beyond its cost."
about us / contact us / investors / privacy
Contact the webmaster with questions or comments about this web site.

Copyright © 2011 Pro-Act Microbial, Inc.
The treatment systems of PRO-ACT MICROBIAL® are protected by U.S. Patent No. 7,267,766. Other U.S. and foreign patents pending.