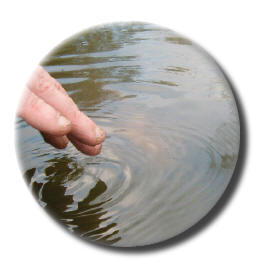 "You can touch the alley water with your hand, and it smells clean!"
Escalon, CA — Over the years, this California dairy has tried various ways to manage their manure problems, each promising improvements but not delivering. "No matter what we tried, we weren't seeing results," explained one of the owners. They were looking for better odor control, a reduction of solids in their lagoons and better quality flush water for their barns.

In July 2005, they came across another approach to tackling their manure problems: Pro-Act Microbial. They had tried microbes in the past without much result, but they had heard how Pro-Act's manure treatment system was working for other dairies. With little investment to make and no bulky machinery to implement, they saw little risk in giving it a try.

After just two weeks of use, they were already smelling the benefits. After the barns were flushed, one owner let her nose do the investigating, "The water is cleaner and the smell is pretty much gone," she said enthusiastically. "You can touch the alley water with your hand, and it smells clean! I tried it just yesterday."

In addition to the reduction of odor, she has been impressed with the quality of the flush water in other ways. "The water color looks much better; it's more of a reddish-brown," she explained. "And since the water is cleaner and thinner, it handles much better."

These are just the initial results. With the help of Pro-Act's patented diffusers, the superior strains of microbes will continue eating away at the manure in the lagoon and at the sludge and slime in the alleys of the barn. And the benefits will continue during irrigation.

The farm has a series of trenches set up for the irrigation of their corn crop. In the past, these trenches would often become clogged with solids brought up with the lagoon water. As Pro-Act's microbes do what they do best, the viscosity of the lagoon water will be lowered, and this blockage will be eliminated, creating a super-charged fertilizer that soaks quickly into the ground with a lot less odor.

After just two weeks, Pro-Act's manure treatment system has already outshined the alternatives, including other microbial treatments. And the best is yet to come.