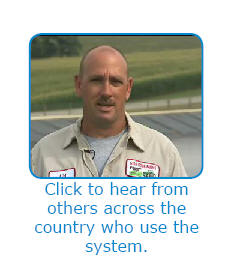 Our microbial treatment system delivers three key benefits to hog farmers.
} Assists with nutrient management
about us / contact us / investors / privacy
Contact the webmaster with questions or comments about this web site.

Copyright © 2011 Pro-Act Microbial, Inc.
The treatment systems of PRO-ACT MICROBIAL® are protected by U.S. Patent No. 7,267,766. Other U.S. and foreign patents pending.